E-commerce
Shopify Plus Pricing vs Daalder Pricing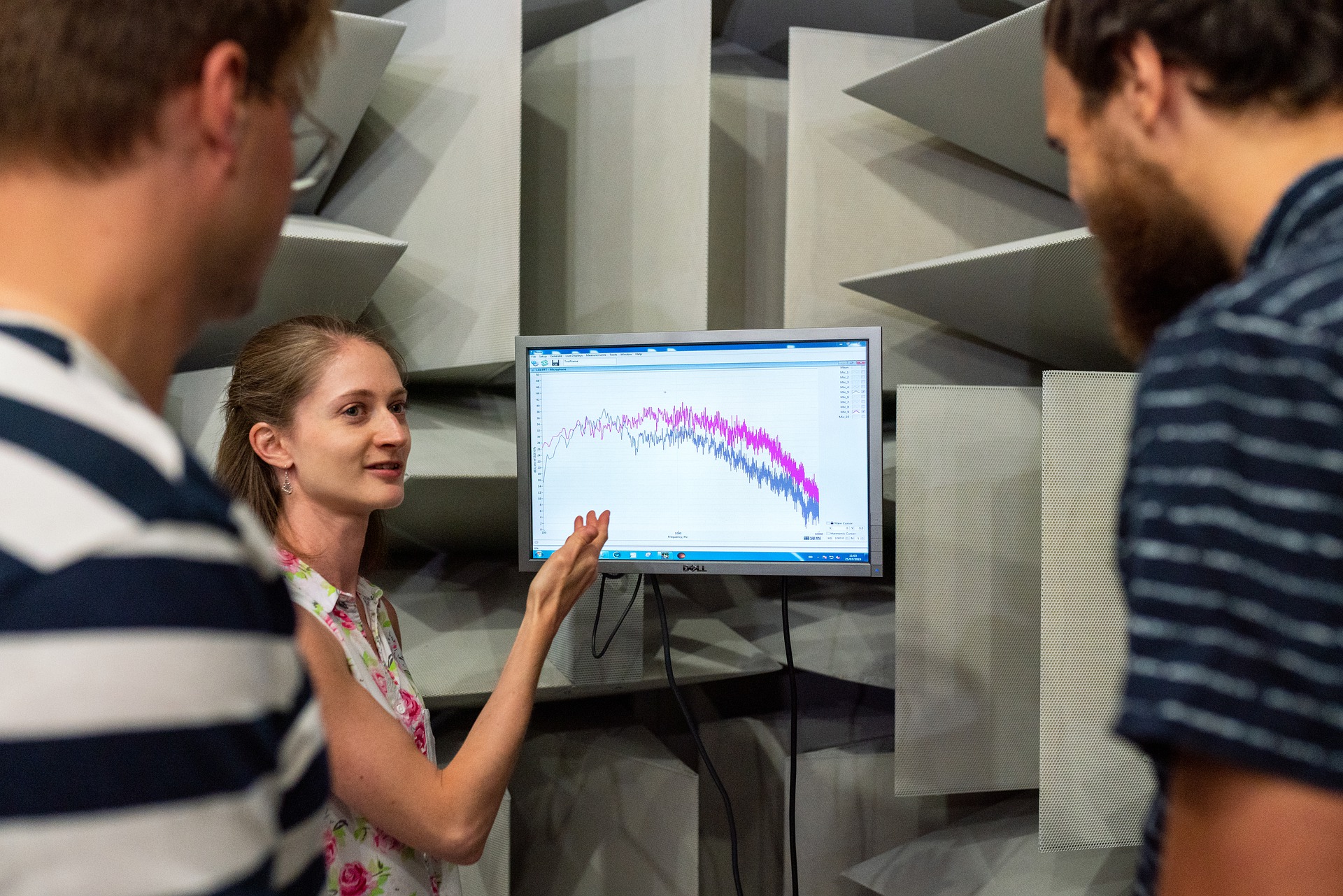 Shopify ranks as one of the best eCommerce solutions available today, little wonder why it is used by thousands to millions of businesses to power their online ventures.
Shopify offers a premium version of its eCommerce solution, for enterprise eCommerce operations known as Shopify Plus,.
As expected, Shopify Plus has a wider range of use than the standard Shopify and is generally more efficient. But how does Shopify Plus rank against other ecommerce solutions like Daalder, especially in terms of pricing? Read on to find out which of the two eCommerce solutions is more cost-effective for your business?
What is the Difference Between Shopify Plus and Shopify?
If you are considering opting for Shopify Plus, it's important to understand how it differs from Shopify. Understanding these nuances would help you know what you are paying to get.
As earlier highlighted, Shopify is one of the most widely used free ecommerce site builders. As with most free products, the standard Shopify had a lot of technical deficiencies that made it less compatible with big e-commerce stores.
Shopify Plus was then introduced into the market to correct some of these loopholes. Here are some of the key differences between Shopify and Shopify Plus:
Themes:

In Shopify, you can edit themes with the editor. However, the editing can be slow and make site design tedious.

Shopify Plus features Liquid, a theme language that facilitates effective customization of your website's design. Using Shopify Plus guarantees a more appealing interface for your online store.

Performance:

Out of any other factors, performance is the most prominent that separates Shopify and Shopify Plus. While Shopify works well for small to medium-sized stores, Shopify Plus is suited to enterprises that deal with increased traffic.

Features

The eCommerce features on Shopify Plus are more cutting-edge compared to Shopify. In fact, there is a whole collection of eCommerce tools exclusive to Shopify Plus. Here are some examples:

Shopify Flow: This allows you to tailor your online store's front page to individual customers based on their shopping history. For instance, you can tweak your page to show Nike sneakers to a customer who frequently buys footwear.
Script Editor: The script editor gives you full control of the minutest details of your site. You can generate scripts to customize processes like shipping and payment to your taste.

This hardly means Shopify lacks great features; it offers multi-currency selling, abandoned cart recovery, and omni-channel integration. However, Shopify Plus offers more advanced features.

After-sales support

After-sales support is critical to the success of your online store after its launch. Shopify purportedly has a 24/7 Help Center, however customers have reported frustrating experiences with the service.

Since Shopify Plus costs thousands of dollars more, we expect it to have better after-sales support. And this seems to be the case.

Shopify Plus customers get a personal "launch manager". He ensures a smooth process through the development and launch of your Shopify Plus-powered site.

You also get a Merchant Success Manager (MSM) who oversees efforts to make eCommerce ventures successful. He'll teach lessons on maximizing Shopify Plus, give advice on strategy, and inform you on new tactics.

Analytics and insights

Shopify comes with a built-in analytics dashboard that tracks sales and customer reports. It can update the data available to you in real-time, which gives you an edge.

But, like other areas, Shopify Plus is miles ahead in functionality. The Shopify Plus eCommerce solution integrates with advanced analytical tools (Glew and Looker) to generate expert insights into sales performance.

With Shopify Plus, you get more comprehensive reports that help in making effective decisions. This explains the preference for Shopify Plus among large-scale eCommerce operations.
How Much is Shopify Plus Per Month?
Shopify Plus operates a pricing system that reflects sales volume of individual sellers. This means that your monthly payments for Shopify Plus increase as your product sales grow.
The premise of Shopify Plus's pricing is that growth in sales necessitates increased server functionality and technical support. This is actually fair, as it doesn't impose a flat fee on fledgling eCommerce owners.
Shopify Plus starts charging merchants $2,000 per month for using its services. However, this changes to a volume-based payment that requires you to pay a percentage (0.25%) o/f your income every month.
It is important to note that the $2,000-per-month fee is just one of the numerous fees your Shopify Store will need to run. For instance, you have to pay a 0.15% fee on every customer transaction except you use the Stripe-powered Shopify Payments system.
Why is Shopify Plus So Expensive?
You'd be forgiven if you expressed shock the first time you came across the Shopify Plus's pricing plan. At its current price, Shopify Plus is out of the reach of most small/medium eCommerce stores.
However, the honest truth is Shopify Plus isn't targeted at small businesses. Shopify Plus is expensive because it offers advanced performance suited to enterprise-level online stores.
Shopify Plus offers better designs, analytics, support, performance, and features than Shopify, so the higher pricing makes sense. If the two were cars, Shopify would probably be a Toyota and Shopify Plus a Ferrari.
However, while Shopify Plus's price tag is pretty normal for an eCommerce platform of its type, there are better options. Several premium alternatives like BigCommerce and Daalder offer similar benefits at lower prices.
Is Shopify Plus Worth It?
With its premium-tier pricing, the big question is: is Shopify Plus worth it? The answer to this question depends on who you ask.
Shopify is great, alright — but that doesn't make it a good deal for everyone running an online store. For instance, Shopify Plus wouldn't be really worth it to small stores, as the monthly payments would be exorbitant.
If you're running a small online store, the regular Shopify is suitable. It requires minimal investment but promises decent returns for your web shop.
Shopify Plus is worth it when your store is a large-scale enterprise with thousands of products. Then the bells and whistles that Shopify Plus offers will actually become useful for your business.
For example, Shopify Plus can handle 10,000 transactions per minute. Do you need that when your site barely has 1,000 products in its catalogue?
Pricing is another reason Shopify Plus is a better deal for the big guys. Shopify Plus pricing starts at $2,000 until your sales exceed the $800,000 limit. Then Shopify will start deducting 0.25% of your total monthly revenue.
To illustrate, you'll pay $2,000 every month until you pull in more than $800,000 in sales. However, another eCommerce store earning $1,000,000 monthly will pay just $2,500 (0.25% of total earnings).
So you see — Shopify Plus makes more financial sense if you run a multi-million dollar eCommerce store. A nascent eCommerce enterprise would be better off with an alternative, e.g., Magento, BigCommerce, and Daalder.
What is Daalder eCommerce Solution?
Daalder is a Laravel-based solution for enterprise eCommerce merchants. It is a totally headless eCommerce solution that grants you control over your site's look and feel.
Daalder ranks as one of the best alternatives to Shopify Plus. Here are some of its features:
Powerful search box

Daalder offers an advanced search function called "Elasticsearch" . This mini search engine is designed to help customers find products faster on your site. Instead of browsing through pages of products, a buyer can just search "footwear" and get the best products on the home page.

This search function makes a customer's experience seamless and quick. Ultimately, this enhances patronage and boosts sales.

Multiple payments gateways

Daalder operates an Omnipay payment processing library, which gives owners freedom to use multiple payments processing gateways. Even better, Daalder charges zero transactions on transactions. The only fees you'll pay are those required by the payments service providers.

Multinational selling

Do you plan on selling across borders? Daalder is your business's best friend. This eCommerce solution supports multi-currency selling. It also supports different languages so you can customize your site to each country's language.

Exceptional performance

Daalder uses Laravel, considered one of the fastest PHP languages. Laravel has a clean, lightweight, and efficient code that translates into faster page speeds.

Sites built with Daalder rarely have issues with server downtime or lagging pages. Research has shown that faster-loading pages increase ease of use and bolster user experience (UX).

Compatible with third-party apps

The Laravel language that forms the core of Daalder is easy to integrate with other apps. Maybe your eCommerce store needs an analytics tool or a payments processor; Daalder's Laravel-based structure integrates easily into those applications.
How is Daalder Different From Shopify Plus?
Like Shopify Plus, Daalder is an enterprise eCommerce solution. However, it has significant differences that you must know.
Setup

Daalder builds web applications like eCommerce stores from scratch. It lacks the plug-and-play structure of Shopify Plus makes it too easy to integrate into eCommerce sites.

Because Daalder builds sites from ground up, you have to hire a developer to get your site up and running. This is unlike Shopify Plus that you can easily use to set up your online store without coding.

If you're a beginner with no knowledge of coding, and you don't have funds to hire a developer, then Shopify Plus may be better. This is an easy-to-integrate eCommmerce, which is why many novice owners choose it.

However, you must remember not to sacrifice performance for ease of use. Because, as you'll see, a good online store is more than ease of use or beginner friendliness.

Functionality

Daalder depends on built-in features for increasing functionality. To add a new functionality or feature to your site, developers have to tweak the site's code.

Shopify Plus instead uses add-ons like plug-ins and apps to increase functionality. While this is okay, the apps themselves may have limited features to address your needs.

You have to continuously spend on purchasing complementary apps to expand functionality of your store. Over time, these costs will add up and increase your bills.

Another side effect of Shopify Plus's dependence on add-ons is that they can reduce site performance. Adding new plug-ins and apps will make the site's code bloated and cause pages to lag.

At Daalder, we can build these features into your eCommerce site from scratch so increasing functionality is easier. This makes it easier to scale your site without a hitch.

Customization

Because you have limited access to its code, Shopify Plus doesn't offer much room for customization. This can affect the site design, since you have to make do with the pre-built themes.

Sure, Shopify Plus has nice themes you can use — but every eCommerce owner on a Shopify Plus plan has access to the same themes. As such, your eCommerce store will lack a unique feel to it.

Daalder uses Laravel, which gives you full control over your frontend and backend. So long as you have a skilled developer, your Daalder site will get a frontend that is appealing and boosts user experience.

Search filtering

Daalder has a powerful native search function called Elasticsearch that allows you to filter your searches so you can find your desired product. A search box does wonders for sales, as it makes the buying process seamless.

Shopify Plus doesn't offer customers native filtering and search options. Neither does it allow customers to tailor their searches to a specific category when looking for products.

Product restrictions

A big selling point for Daalder-powered online stores is their capability to handle "unlimited number of products". It doesn't place limits on your product catalog, attribute specification, etc.

You cannot sell more than 100 varieties of the same product on Shopify Plus. Say you had 100 colors of the same hoodie, it would be impossible to offer them for sale at the same time.

Also, Shopify Plus is notorious for its restricted product specifications. This issue is the reason many eCommerce owners find it difficult to set up multiple fields for their different types of products.

Multiple Storefronts

Daalder allows you to operate different online stores, with different products and warehouses, from a central hub. This makes it super-easy to manage multiple brands while achieving optimal performance across board.

Although you can link various sub-domains to your main site on Shopify Plus, running various stores from one place is impossible. This will make things very difficult if you do an enterprise-level eCommerce operation with more than one brand.
Shopify Plus Pricing vs Daalder Pricing
One of Daalder's guiding principles is low total cost of ownership (TCO). This means it constantly finds ways to make eCommerce web development as cost-effective as possible.
Therefore, it is natural that the Daalder eCommerce solution is cheaper than most rivals, including Shopify Plus. Let's compare both eCommerce solutions so you can see the most affordable.
Shopify Pricing
As indicated earlier, Shopify Plus starts at $2,000 per month. Then you have to pay 0.25% of your monthly revenue once you start making beyond $800,000 per month. So your fee will keep increasing just as your sales performance improves.
Daalder Pricing
Daalder starts at $89 per month for enterprise eCommerce operations. With this plan, there are no limits on products, storefronts, and users. Plus, you get a free one-month trial that you can cancel anytime.
There's a one-year plan for those looking to save on overall costs. The yearly plan costs $968 and offers similar benefits as the monthly package. However, you get to save $108 when you opt for the Daalder Annual Plan.
The company also offers an "Early Bird" discount for select customers. With this discount, you can pay as little as $390 for a yearly Daalder subscription. This is better than what most competitors offer.
Here is another comparison of Shopify Plus and Daalder pricing using an imaginary company with a revenue of $5,000,000:
Shopify Plus

Revenue

$5,000,000

Capital Expenses

$60,000 – $150,000

Operational Expenses

License

$50,000

Third-party integrations

$7,200

Annual maintenance

$36,000

Transaction fees

$7,500

Hosting Fees

$12,000

Total Cost of Ownership

$100,700
Daalder

Revenue

$5,000,000

Capital Expenses

$40,000 – $150,000

Operational Expenses

License

$1,000 per year

Third-party integrations

$7,200

Annual maintenance

$56,000

Transaction fees

nil

Hosting fees

$12,000

Total Cost of Ownership

$76,200
From the various comparisons made, it is obvious that Daalder is more affordable than Shopify Plus. For some context, Shopify Plus users pay 25x more than Daalder users annually going by monthly payments.
This is even more impressive, given that Daalder offers many benefits that Shopify Plus lacks, which we have explained earlier. Plus, Daalder will not charge you for credit card transactions so you can keep more of your money.
Conclusion
Shopify Plus is a massive improvement on Shopify, and promises even more performance and functionality. It is great for eCommerce owners looking to grow small shops to full-fledged eCommerce enterprises.
However, Daalder is one of the better alternatives to Shopify Plus, like we have shown in the article. Daalder promises a Laravel-powered online store that's fully customizable, highly functional, fast, seamless, and scalable — all for a fraction of what you'd pay for Shopify Plus.
Visit Daalder.io today to start your consultation on how to get your Laravel-based eCommerce operations up and running!