E-commerce
GoDaddy eCommerce Alternative 2021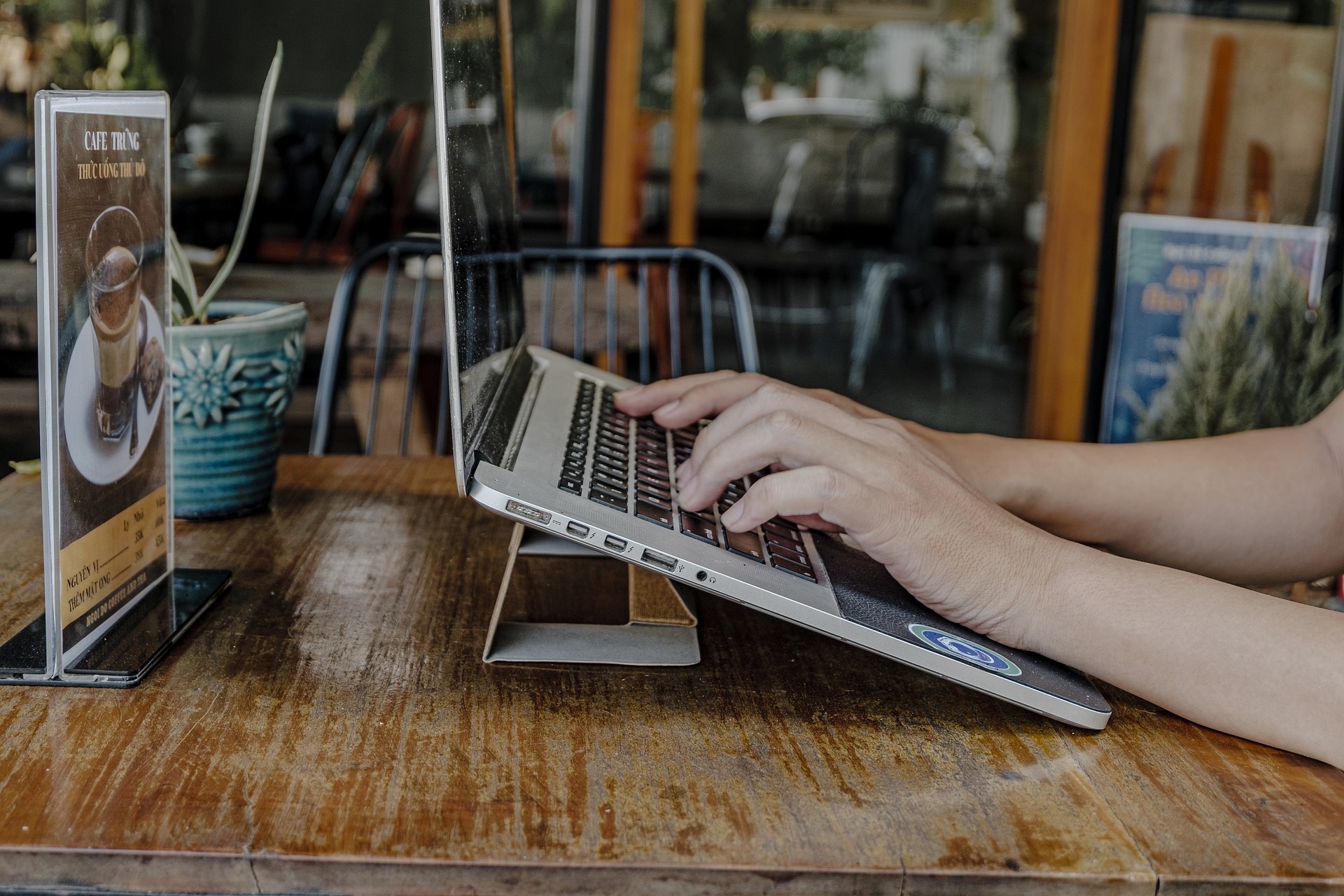 GoDaddy is more famous for providing domains and web hosting services. However, it has a site builder that you can use to create your eCommerce store.
While GoDaddy's eCommerce solution scores top marks for ease of use and affordability, it performs poorly in other areas. Hence, you might need to consider other alternatives.
Read on to find the best alternatives to GoDaddy eCommerce!
GoDaddy eCommerce Review
Before we start assessing alternatives, it's important to understand the GoDaddy eCommerce solution. This way, you can get all the information you need to make an informed choice.
GoDaddy's site builder, called Websites + Marketing, is used to design mobile-optimized sites without coding.
The Websites + Marketing tool is great for building online stores and has many features tailored for better eCommerce performance.
Owing to its no-code structure, GoDaddy eCommerce is regarded as one of the easiest options for setting up an online store.
You only have to answer a few questions about your store and GoDaddy eCommerce will handle the rest.
The GoDaddy eCommerce solution has undergone several changes over the years. Previous versions went by several names including GoCentral and Version 7.
However, GoDaddy released an updated version of its eCommerce package, Websites + Marketing, in 2019.
This version addressed criticisms of the previous GoCentral, had a modernized interface, and was the first GoDaddy site builder with a free plan.
With Websites + Marketing, GoDaddy eCommerce added marketing capabilities, which explains the name.
Some of the new marketing features include a Content Creator, blogging functionality, an SEO Wizard for site optimization and an email marketing tool.
The GoDaddy eCommerce solution is noteworthy for its mobile-friendly layout. With more customers expected to make purchases through their phone, GoDaddy eCommerce is a must-have for businesses.
What are the Features of GoDaddy eCommerce?
Here are the most important features of GoDaddy eCommerce:
Easy to use

The biggest claim to fame GoDaddy eCommerce has is its ease of use. GoDaddy is simply one of the easiest online store builders you'll find — and that's putting it mildly.

GoDaddy eCommerce has a well-structured site editor that makes removing and adding elements breezy. Paste your text into any of the available text boxes; click delete or add a text box on your site.

Also, you can make edits to a live version of your page and view those changes using the preview feature on the left side. There's also a toolbar on the right side to guide your updates.

Marketing functionality

The latest GoDaddy eCommerce package (Websites + Marketing) offers online sellers a suite of tools to bolster marketing efforts. These tools include:

Social media content creator
Built-in email marketing tool
Blogging tool (for content marketing)
SEO Wizard for boosting search engine performance

Responsive website layout

The layouts of sites built with GoDaddy eCommerce are highly responsive and adapt nicely to tablets and smartphones.

This is important in an era where responsive layout is central to eCommerce success.

Even more significant is the website editor's ability to work on smartphones. You don't have to sit at a PC to tweak your site or sell products. Launch into your site's backend from your phone and conduct all your business on the go.

Zero transaction fees

GoDaddy eCommerce charges zero fees on purchases that customers make on your site. However, you might need to pay credit card transaction fees — but that's at the discretion of the payments gateways.

Simple uploading of media

Updating product images on your site is easy when you use GoDaddy eCommerce. Just drag the desired images from your PC folder and drop into the media uploader.

You can also switch out media like pictures and videos on the site. Simply click on the picture or video and open the media library.

There, you can drag and drop media for uploading, go through stock photos from the library or from your social media pages. Also, you can use the library's search function if you know the name of the media file.
What are the Cons of GoDaddy eCommerce?
Limited technical functions

Unlike other site builders, GoDaddy doesn't offer an app store. As such, it can be difficult to expand the functionality of your site. It can also prevent you from scaling your eCommerce site.

Also, GoDaddy doesn't offer integration with Google Ads , Facebook, Twitter and other third-party marketing tools. When it does, the integration is limited and less seamless compared to other site builders.

SEO performance is below par

The SEO options offered on GoDaddy's lowest eCommerce plans are average at best. But, even those offered on higher-priced options aren't that awesome either.

In fact, some have found that GoDaddy eCommerce promotes harmful SEO practices such as auto-generation of URLs. Auto-generated page URLs get changed every time you adjust the page title.

Boring design

GoDaddy eCommerce offers plenty of themes to select from. However, these themes aren't great-looking and look the same.

With such basic design features, this eCommerce solution is only useful for small stores. Bigger stores, who need more appealing designs, may have to look elsewhere.

Lacks password protection

GoDaddy doesn't allow you to set password protection for sensitive pages on your site. This can affect the safety of your eCommerce site and may expose it to security breaches.
How is the Pricing on GoDaddy eCommerce?
The GoDaddy Websites + Marketing website builder offers Free, Basic, Standard, and Premium plans that cost between $0 to $20.
However, online sellers have only option: the eCommerce plan, which is the most expensive.
The cost of the eCommerce package varies according your payment schedule. Monthly payments are around $30, but you'll pay just $20 per month if you opt for the 1-year lump sum option.
A lot has been made of the pricing of GoDaddy eCommerce. Many believe it's expensive, as it offers even lesser features than many rivals.
Read on to get alternatives to GoDaddy eCommerce that provide more value for the money.
What are Alternatives to GoDaddy eCommerce?
As an eCommerce solution, GoDaddy's Websites + Marketing site builder promises many benefits. However, it has some flaws that may make it unsuitable for your business.
Here is a comparison of GoDaddy eCommerce to some competitors:
GoDaddy eCommerce vs Shopify
Shopify is one of the best known eCommerce store builders. It is different from GoDaddy's Websites + Marketing site builder, focusing squarely on eCommerce.
The cheapest Shopify plan starts at $29 per month. This is about the same with GoDaddy eCommerce.
However, Shopify provides more at the same price point. There's an app store, great-looking themes, better SEO, and faster page speeds.
GoDaddy vs WordPress
Although WordPress is a CMS, it offers eCommerce functionality for sites. WordPress has WooCommerce, a plugin can turn your website into an online store with minimal adjustments.
WordPress offers limitless options, complete control, affordable pricing, and impressive versatility when building eCommerce sites. If these qualities matter to you, then WordPress is the better option.
But, if ease of use is what you desire, GoDaddy is advisable. WordPress is easy to use — in fact, one of the easiest — but it has a steeper learning curve than GoDaddy eCommerce.
GoDaddy eCommerce vs Weebly
Weebly is a popular drag-and-drop eCommerce site builder, similar to Wix. It is straightforward to use, has cheaper plans, and comes with more options than GoDaddy eCommerce.
You can expand the functionality of your Weebly eCommerce site, making it better for scalability. Except you want absolute convenience, Weebly is a better option than GoDaddy eC0mmerce for you.
GoDaddy vs Daalder
Unlike other eCommerce solutions mentioned on this list, Daalder isn't a no-code, ready-made site builder.
Rather, it's a Laravel-based eCommerce solution for building highly responsive and scalable online stores.
Managing a site built by Daalder requires having some coding knowledge, which might be bad for beginners. Also, it is more time-intensive and expensive because you have to hire a developer.
If you're a non-geek, you might want to consider other options. The same applies if you don't have a sizable web development budget.
But Daalder is still the best option if you want a site that's secure and high-performance. Daalder is more scalable than GoDaddy eCommerce, as developers can tweak the code and add new features.
You might prefer something simple like GoDaddy eCommerce when you start your online store. However, you'll need a more comprehensive solution like Daalder when you start to expand your site.
Conclusion
GoDaddy eCommerce is a great option for anyone who wants an online store quickly with minimal difficulty. But you might want to consider alternatives that offer more than ease of use.
The alternatives discussed in the article offer more performance, security, and functionality than GoDaddy eCommerce. This is important if you want to grow from a small-scale store to something bigger in future.
You can choose Daalder, a headless eCommerce solution that uses the power of the Laravel framework. With a Laravel-based structure, your eCommerce store will benefit from better user experience, safety, performance, and flexibility.
Leave us a message if you're ready to get your eCommerce site up and running!