E-commerce
Best Multi-vendor E-commerce Platforms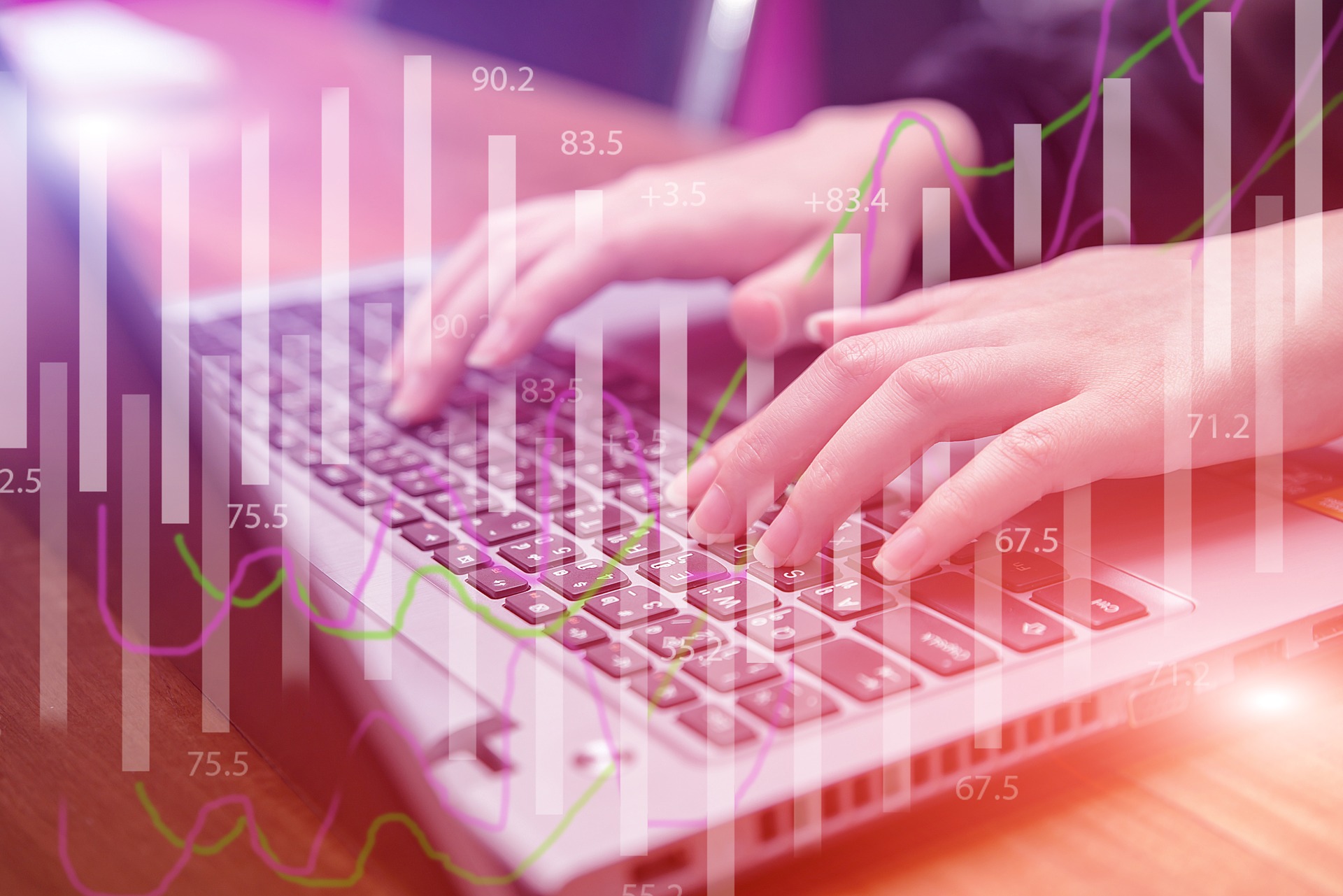 Do you want to have a multi-vendor marketplace that accommodates different vendors? Do you want to know the best multi-vendor e-commerce platforms for building such marketplaces? This and more is what this article aims to reveal.
It's easier to satisfy your e-commerce customers with a wide array of products when you have different vendors on your platform. Having a multi-vendor setup also breeds healthy competition between sellers, one that discourages monotony and unnecessary price inflations. With best prices comes an increase in product demand and by extension, an increase in the commission you make from the overall sales on the platform.
This article gives you six of the best multi-vendor e-commerce platforms in the industry.
1. Daalder
Daalder is one of best multi-vendor e-commerce platforms out there and the reasons are not far-fetched. Most notable of them is that the platform is designed to suit both business owners and developers alike. This is in contrast to many other platforms developed to suit either of the two. Also, it offers an unusually smooth experience for even the least tech-inclined customer.
Daalder has an omnipay payment processing software that gives you the ability to access dozens of payment gateways using its fully functional, simple, and consistent API. It also has Elasticsearch, which is a fully-featured and fast search engine, that gives your customers the optimal shopping experience.
Done? No. The platform has a language plugin that helps you interact with the site in as many languages as possible. In essence, people across the world can interact with the site in their native tongue. This makes the platform the ideal multi vendor marketplace for most customers.
Pros
Customer-oriented
Provides technical support
Has a powerful search engine
Has multiple languages
Cons
Relatively new in the industry
Pricing
2. CS-Cart Multi-Vendor
CS-Cart multi-vendor is a fully functional multi-vendor platform specifically created for you to build your own marketplace. You don't have to get other extensions or applications for the marketplace to run. Essentially, you have all the features and tools of a multi-vendor e-commerce platform in one place. CS-Cart lets vendors sign up on an e-commerce website and gives them access to their own dashboard.
The dashboard displays important stats like the number of orders, income status, sales, tax details, and lots more. A vendor can add products along with all the required details such as quantity and price. CS-Cart also provides a review system that lets your users give feedback on the products they buy. This review system can be enabled or disabled by a vendor for their products. Also, this platform provides an excellent search engine that is vendor-specific, and this makes it easy for users to find the products they want to buy.
Finally, CS-Cart has a commission system that's simple to operate. You can either choose to set a percentage for your vendors or charge a flat fee for each sale. After each sale, all the money will come to you first, and when you've deducted your commission, you can now distribute it to the vendor.
Pros
Intuitive admin panel
No programming knowledge R
Required for setup
Easy addition of new languages
Unlimited category nesting
Cons
Tech support is expensive once your credits run out
Smarty features can slow down the server
Pricing
15-day free trial
Multi-vendor: $1,450
Multi-vendor Plus: $3,500
Multi-vendor Ultimate: $7,500
3. Sharetribe
This is a classic P2P e-commerce platform. Sharetribe lets your vendors not just sell their products but also provide services and rentals for sale. This method makes Sharetribe slightly different from the rest of the best multi-vendor e-commerce platforms in this article. It focuses more on individual vendors than running a fully functional e-commerce marketplace.
Its sign-up process is simple for vendors. After they register, they can add products and create product listings. Using the search bar feature, customers can easily find products. Customers can also filter products based on categories, tags, and prices. There's also a map feature that can be used to locate local vendors. Apart from this map feature, you can use the best Google Maps plugins to display your business location on your site.
Although Sharetribe has other unique features, it has a commission system that is very similar to the rest of the best multi-vendor e-commerce platforms. You can fix a percentage on each sale, charge a flat fee, or both. You will get the commission sent directly to your PayPal account, therefore you don't have to be involved in the payment process.
Pros
Can set up a marketplace quickly
Very easy to use
Affordable
A huge amount of onboarding material
Great CMS for building marketplaces
No coding skills required
A simple workflow for essential functions
Good support team
Cons
Very limited customization
CMS is really on for marketplaces
Limited marketing features
Too expensive for a custom landing page
Pricing
Sharetribe Go (starts at $99 per month)
Sharetribe Flex (starts at $299 per month)
4. Magento with Marketplace Extension
Magento is one of the best multi-vendor e-commerce platforms around today. It offers some unique features and add-ons like the Marketplace Extension. This tool is very efficient for creating fully functional multi-vendor e-commerce stores. With Marketplace and Magento, vendors can easily register on your site. Once this is done, and you verify and approve their registration, they can then go on to add their products.
Marketplace equally provides the vendors with a complete dashboard of their own. The dashboard contains all the necessary options for the vendor to manage their products, check out wishlists, see the reviews on each product, create newsletter subscriptions, and many more. Also, each vendor has a profile page where they can display their information. And the profile page publicly displays the customer reviews and ratings.
Additionally, Magento Marketplace has a highly flexible commission system. You can charge a different commission from every vendor depending on the type of products they sell. Alternatively, you can fix the same commission structure for all the vendors.
Pros
Has a lot of features
Optimal scalability
A large community of users
Mobile-friendly
High flexibility and limitless customization
SEO-friendly
Cons
High cost
Requires excellent development skills
Time-consuming (requires heavily layered and complex coding)
Needs a good hosting environment
Poor technical support
Pricing
Magento Community Edition: totally free
Magento Enterprise Edition: starts at $22,000
5. Shopify with Multi-Vendor Marketplace Extension
Shopify is yet another brilliant option anyone who is looking to create a multi-vendor e-commerce platform should explore. Like magneto, there is also provision for including the marketplace plugin. Shopify provides a drag-and-drop editor you can use to design the frontend of your site easily. Also, it has lots of available themes you can use to improve your interface outlook and overall user experience.
Using its Multi-vendor Marketplace software, you can have a full-fledged marketplace where you can have different vendors on your site. It lets you add an unlimited number of vendors and products to your site as well as sync products from other e-commerce platforms. When you add this feature to the other features of Shopify, you will have a powerful admin dashboard with amazing features and tools.
Additionally, you can have various commission systems for your vendors. You can choose an individual vendor commission plan, global commission plan, or category-based commission plan. It's really easy and highly flexible.
Pros
It is simple to use
Has excellent customer service
Shopify is highly secure
Provides lots of choices for storefront themes
Has an app store
Cons
Shopify isn't SEO-friendly
Poor CMS
It is not easily scalable
Its search engine isn't efficient
Pricing
Basic Shopify: starts at $29 per month
Shopify: starts at $79 per month
Advanced Shopify: $299 per month
6. WooCommerce
WooCommerce has a good claim to a spot on this list as one of the best multi-vendor e-commerce platforms in the industry. It works chiefly with the WordPress plugin, one of the most used in the website building niche. So, WooCommerce is characterized by all the flexibility and loaded array of tools and features WordPress enthusiasts have been used to over the years.
The easy-to-use platform is also highly integrable with other WordPress plugins like WooCommerce vendors. This plugin allows you to add tens to hundreds of vendors to your marketplace as sellers simply by filling a simple form. You can then manage these vendors in one click through your WordPress dashboard.
Finally, WooCommerce Vendors provides a flexible commission system that can help you make money from your marketplace. The commission system can be configured to charge a flat percentage from vendors on each sale, as well as charge an extra fee where applicable. Both WooCommerce and WooCommerce Vendors can be easily set up on WordPress.
Pros
You can have all your hosting requirements met
Provides a 1-click WordPress setup
Has Unlimited bandwidth and storage
Cons
Not as scalable as other options
Very WordPress-focused
Pricing
The WooCommerce plugin is free, but other things like hosting, domain name, themes, and extensions are not
Conclusion
For many, building a multi-vendor marketplace can be a tough nut to crack. However, with the availability of these multi-vendor e-commerce platforms, you can create your dream online marketplace irrespective of your level of technical knowledge.